September 2020
When it comes to the development and supply of window fabrication machinery, Avantek Machinery is a pioneer. Championing the recruitment of full-time service engineers for responsive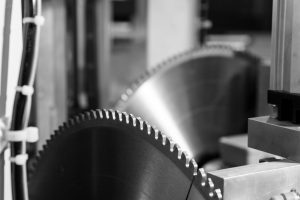 customer service, opening the UK's first machinery showroom so fabricators can see their machine in action before they purchase, keeping machines in stock to slash lead times from 4 months to 1 week, and stocking every single spare part at its Derbyshire HQ for minimal disruption, Avantek has grown substantially since its humble roots.
The Supercut is Avantek's flagship cutting and machining centre, and has been rapidly evolving since its original launch in 2014. At the time of writing, the Supercut is now in fact the number one bestselling cutting and machining centre in the UK!
Over the last six years, the machine has been transformed, with options for a model 5 or 6 depending on the fabricators' space and requirements. There's no wonder fabricators continue to demand the Supercut to help increase their operational productivity.
Developed and built in the UK
Every Supercut takes the best of international components and brings them all together to be assembled in the UK, where every single machining centre is built from scratch by Avantek's team of expert engineers. The list of Supercut components is extensive, including:
Framework – specified by Avantek and built in China
Electronic control system – from Jetter in Germany
Software – from Jetter in Germany
Computers – built, programmed and tested by Avantek in the UK
Soundproof cabinets – manufactured in Derby, UK
Zebra Label Printer – from the USA
Electronic system – designed and manufactured by Futronics in Germany
Pneumatics – developed by Festo Pneumatics in Germany
Blade Motors – driven by Hanning in Germany
High frequency machining motors – developed by Perske in Germany.
All of the Supercut's components have been carefully selected from the best suppliers, ensuring the machining and cutting centre has the best specification for the highest quality results and the most robust and reliable operation.
Fully tested before installation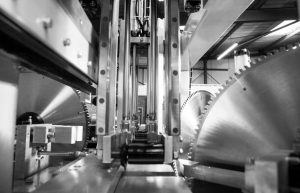 Every single Supercut is assembled, tested and signed off at Avantek's HQ in Derbyshire before it's shipped to a customer's premises. Avantek engineers work together to ensure every machine is thoroughly checked with software installed, and fully tested before delivery. This means on-site installation runs smoothly, with many Supercuts up and running for fabricators within a matter of days.
The Avantek team provides full training and support, as well as a full service package if required, and its team of eight full-time engineers covers the whole of the UK and Ireland. With every single spare part held in stock in the UK, the Supercut is never out of action for long – a claim we believe cannot be made by any other machinery provider!
From stock in the UK
Thanks to the investment of parent company Quanex Building Products, Avantek Machinery is able to hold a staggering £2m of machinery and parts right here in the UK. Together with sister company Liniar, Avantek benefits from Quanex' long term support and ongoing investment, meaning fabricators can rest assured the company is here for the long term.
Fully inclusive prices
With uncertainty in the marketplace and unknown trading restrictions ahead, there's never been a better time to choose Avantek. Every quoted price includes factory layout and planning advice, delivery, installation, training and support, for full peace of mind.
You can see the Supercut 5 and 6 in operation at the Avantek Machinery showroom in Derbyshire, with full social distancing and hygiene measures in place. With machines arriving into stock regularly, fabricators can take delivery of a brand new Supercut faster than you might think!
Find out more at http://www.avantekmachinery.co.uk/supercut