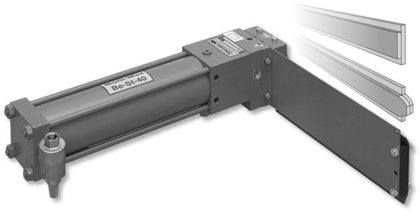 BS Multi Max BeSt
Punching Machine – Form Cut
Description
The Reiplinger BS Multi Max BeSt Punching Machine is hydropneumatic meaning it uses oil and air to perform a swift, clean cut.
Enquire Now
Download Brochure
Full Description
The cutting tool of the BS Multi Max BeSt is made from eight distinct edges; it's open and the operator has direct access to it. The machine is user-friendly and boasts an operating pressure of 6 – 10 bar. With precise, hardened guide brushes, fabricators can rest assured the results are consistently perfect every time. The Reiplinger BS Multi Max BeSt arrives in a convenient, compact form – making it perfect for fabricators of any size.
For more information about the BS Multi Max BeSt from Reiplinger, including stock and delivery information, please contact the Avantek team on sales@avantekmachinery.co.uk.
Product Features
Hydropneumatic drive
Straight cut
Open tool – direct access
User friendly
Safe (CE)
Compact design
Easy handling
Operating pressure 0,6 – 1 MPa (6 – 10 bar)
Precise, hardened guide bushes
Multiple cutting edges by turning the die up to 8 times