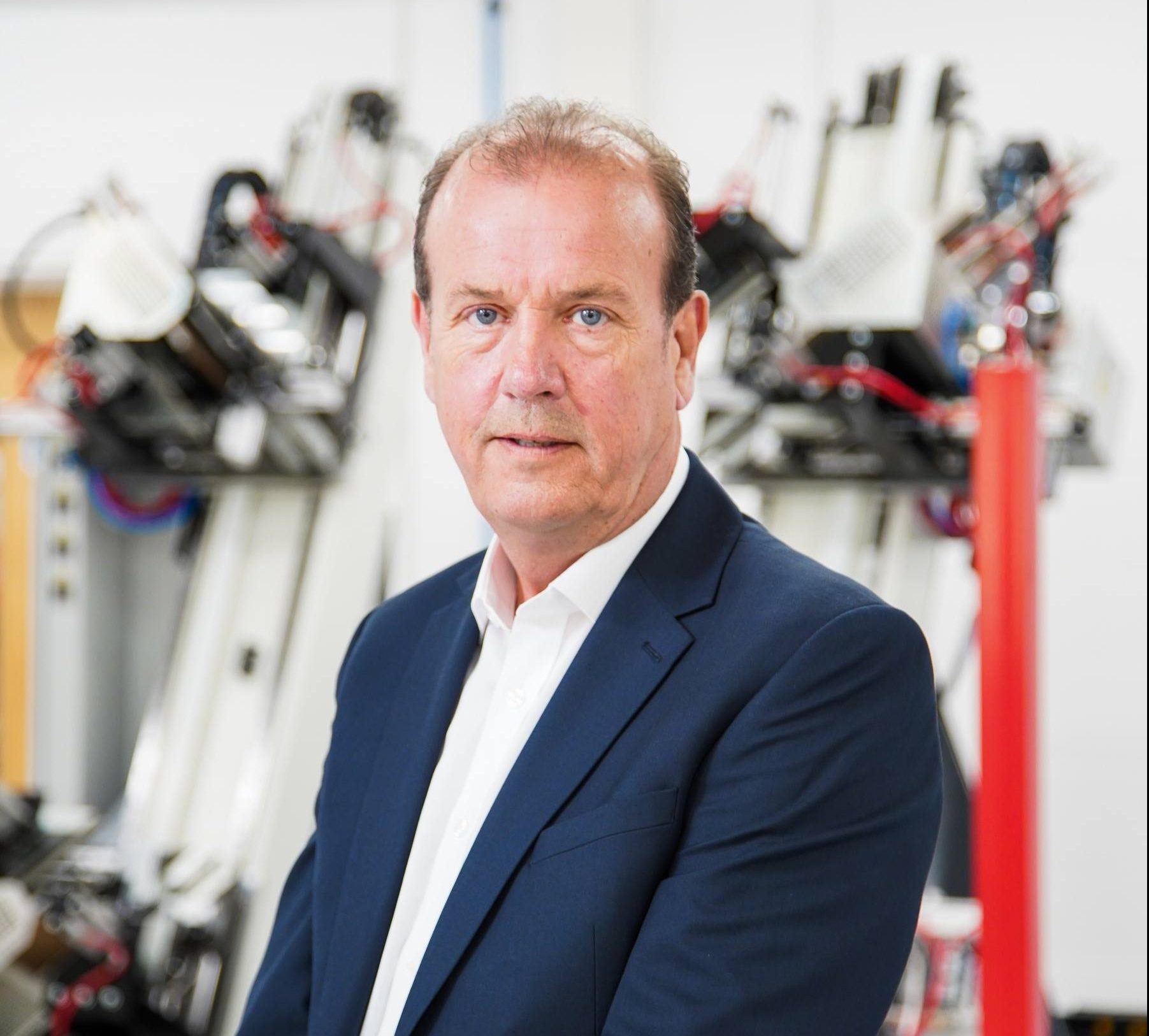 Avantek's most successful year – ever! 2020 was a year most of us will never forget, no matter how much we'd like to. The COVID-19 pandemic presented challenges that most businesses were unprepared for.
Industry-leading fenestration machinery company Avantek Machinery was able to adapt to the changing industry environment, with the result of making the last 12 months the most successful in its history!
Avantek's Sales Director Jamie Munday discusses how the team achieved this remarkable result, supporting customers through times of great uncertainty and helping them implement automated processes to aid social distancing and increase productivity.
Jamie says, "A Peter Drucker quote I once read states, 'The greatest danger in times of turbulence isn't the turbulence – it is to act with yesterday's logic.'
"The pandemic ensured that the whole industry could no longer continue to operate the way we always had. We didn't have months or even weeks to learn to adapt to this new way of life… the way we operated had to change in the blink of an eye, with a national lockdown announced and our facilities closing within a few days of this.
"I'm proud to be part of the Avantek team – we quickly got to grips with the technology we needed and reassessed our strategy.
Automation to aid social distancing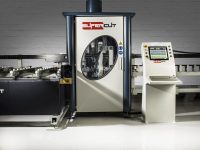 "We needed to make sure we could keep our own teams safe when our facilities reopened, so we worked closely with our sister company Liniar to implement the social distancing measures required, and began operating in a more digital world with video meetings instead of our typical face-to-face interactions with employees and customers.
"Upon reopening after six weeks, we all had to learn to adapt to social distancing. Customers realised that automating more of their fabrication processes by investing in machinery could help with this, leading to an unprecedented demand for Avantek's advice and expertise when it came to replanning factory layouts.
"There's certainly been a lot of change – but it proved we could still continue to offer a valuable service, which was appreciated by customers," comments Jamie.
Avantek's most successful year ever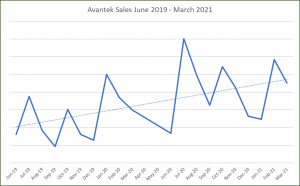 The free advice offered by Avantek, combined with the company's fast availability of machinery from stock saw a huge increase in sales. Where specialised fabrication machinery was formerly seen as a way to increase efficiency, it now gave fabricators an additional opportunity to produce their products with less manpower – allowing businesses to continue to operate safely and to spread out shift patterns in this new environment.
"In particular, the demand for Avantek's own Supercut cutting and machining centre was incredible!" explains Jamie. "The Supercut removes many laborious tasks and enables staff to focus on more value-add activities such as quality control.
"When we look back at 2020 (excluding April and May, when we were closed for the initial lockdown) Avantek sales are up a whopping 188% year on year. We've passed many milestones during that time too, including selling our 50th Supercut and the first-ever Wegoma six-head welder. "Additionally, we've had several customers who've had their second, third and even fifth Supercut installed this year!"
Enhancing the team
The rapid surge in demand brought its own unique challenges which were further compounded by import delays at ports caused by COVID and Brexit. Fortunately, Avantek Machinery was well stocked with machinery prior to the pandemic and was able to plan ahead for future orders.
Additionally, to help with the increase in installation requests, Avantek was able to add to its team during the pandemic. It recruited two new team members who specialise in machinery installation – allowing the company to provide even more comprehensive services to its customers.
"Avantek had formerly run one nationwide installation team to cover all customers – but we were now able to run two installation teams in 2020," Jamie says. "Recruiting new team members provided us the ability to install two Supercuts per month instead of only one – and even then, we're still booked up for months in advance."
"We're also about to enhance the team even more in 2021 to provide an even faster service."
2021 and the future
"As 2021 began, the whole industry wondered if we'd see a dip in the phenomenal demand that had continued to increase since May 2020. Now almost six months into 2021, demand continues to soar. Will we be calling this Avantek's most successful year again in 12 months?
"For Avantek this equates to double-digit increases year on year in Q1 2021, with installations booked well into 2022.
Jamie concludes: "What the future holds is still in question for everyone in the industry, but currently shows no signs of slowing. COVID continues to impact businesses around the globe and the need for automation remains a priority for window fabricators.
"Will we be calling this Avantek's most successful year again in 12 months? For Avantek, with its commitment to superb customer service, product excellence and investment in machinery, the future looks bright."
For more information about Avantek Machinery, visit www.avantekmachinery.co.uk.