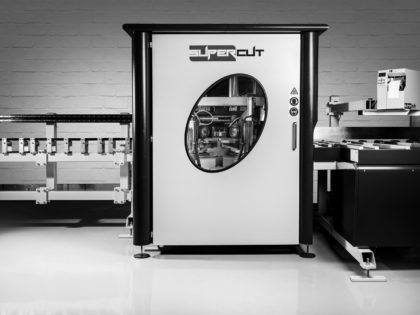 SuperCut 5
Cutting and Machining Centre
Description
Designed for the small to medium-sized fabricator, the Supercut 5 is the ideal machinery to take your manufacturing process into the future.
Enquire Now
Download Brochure
Full Description
Measuring a mere 13.8m x 3.6m, the Supercut 5 has a smaller footprint for fabricators wanting to make the most of the space they have available. Modular so that it can grow with your business, the Supercut 5 has two upgrade options for when you're ready. Add a second gripper arm to nearly double your output or ask about our excellent upgrade deals on the Supercut 6.
Versatile with high levels of adaptability, the Supercut 5 improves productivity and efficiency over competitor machining centres. With automatic measure and re-optimisation, the Supercut 5 by Avantek achieves superb savings on wastage.
For additional information about the Supercut 5 by Avantek including stock and delivery availability, please contact the Avantek team on sales@avantekmachinery.co.uk.
Product Features
Auto-measuring and re-optimisation for off-cuts
Automatic 10 bar in-feed table
Fully integrated dynamic batch optimisation software
Windows 10 software
10/12 programmable routing motors
Zebra thermal label printer
Twin bag extraction
Waste conveyor for easy waste removal
All parts available from stock
Dedicated engineers for online and telephone support
Technical Data
| | |
| --- | --- |
| Working Voltage | 400 V 50 Hz |
| Drawing of Current | 25 A |
| Electrical Power | 30 CW |
| Feeding Min. | 5 x 4,00 qmm |
| Starting Fuse | 32 A |
| Operation Connecting to Ground Min. | 6 qmm |
| Sound Level | <= 85dB(A) |
| Consumption of Air | Ca. 850 l/min |
| Compressed Air Connection | 5 x G¼ |
| Working Pressure | 8 bar |