Fabrication machinery is essential for automation and precision – but in order to ensure a smooth set-up, you need to know the machinery provider will work hand in hand with the systems company – an Avantek and Liniar collaboration ensures everything run smoothly. Not only will collaborations help to avoid 'blame games' when unexpected delays occur, but there's also a deeper level of understanding that actively helps fabricators find the optimal solution for their business.
In the case of industry-leading machinery company, Avantek and her sister company Liniar, this holds true no matter which window system is fabricated – the team works with every brand of PVCu and aluminium system in the market. However, for those choosing to work with both Liniar and Avantek, the benefits can be much greater than the sum of their parts.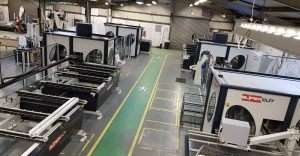 Smashing start-up targets
For new start-ups, the Avantek and Liniar collaboration is a boon. In the case of Scottish fabricator, Window Supply Company it enabled them to open their business with all the required machinery in record time.
The timeline from proposal to opening was approximately 11 weeks – a tight deadline that would have been a stretch for other companies to achieve was hit without any bumps along the way. Liniar's Regional Sales Director worked in tandem with Avantek's Sales Director and both technical teams to ensure the required machinery was in stock and available for delivery, that the factory layout was as efficient as possible and that staff were trained on their use of the machinery and the fabrication of Liniar products.
Window Supply Company Director Duncan Murray commented, "Our first week of production was an absolute success. We smashed not only our sales target but also our production target. All the visitors who've come by the factory say that Liniar is the best window they've ever seen – they all loved the product and its quality.
"The Avantek team have been proactive from start to finish. We set a start date that we didn't believe any other machinery company would have been able to achieve, but Avantek and Liniar crushed it together. We know that they will be there to support us as we grow and wouldn't hesitate to recommend them."
Assisting ongoing growth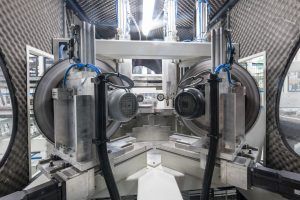 A Liniar fabricator since 2012, Lancashire-based Pearl Windows has also been an Avantek Machinery customer since 2015 – including purchasing its fifth Supercut cutting and machining centre earlier this year.
With business booming at the start of 2021, Pearl invested a whopping £500k into new machinery to expand its capacity an additional 30%. For owner Jeff Walsh, choosing yet another Supercut was an easy decision:
"With four Supercuts already in operation, it just made sense to expand with another cutting and machining centre," says Jeff.
"The last two years have presented challenges we'd never seen before with fast-paced changes required to ensure ongoing success. With Liniar and Avantek's help we've been able to ensure we remain flexible and adaptable in order to cope with whatever challenges we face in the future. Adding our fifth Supercut provides the reliability and quality that is required for our long-term strategy."
Taking business to the next level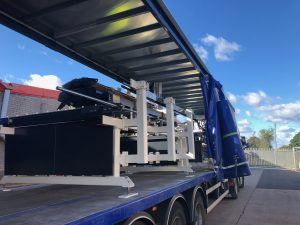 John Birch, Managing Director at Swadlincote Windows in Derbyshire has personally experienced breakdowns in communication between systems and machinery companies – and for many years this delayed him upgrading his machinery.
"We'd been working with the same machines for more than a decade. While we knew we had to upgrade, making that decision wasn't easy. The 'blame game' that happens between machinery companies and systems houses had put us off buying a machining centre in the past – but that all changed with Avantek Machinery," explains John.
Wanting to be one of the first fabricators of Liniar's revolutionary Resurgence window, John and his team got to witness the synergy between Liniar and Avantek first-hand as the fabricator was tooled up to manufacture the system.
During the process, John had the opportunity to speak with Jamie Munday, Avantek's Sales Director about the Supercut cutting and machining centre and after experiencing how seamlessly the two companies worked together, it was clear that a Supercut was in Swadlincote Windows' future.
"Exceptional customer service is what we've come to expect from both Liniar and Avantek. Throughout the process of tooling for Resurgence and more recently the installation of our new Supercut, both companies did everything they could to ensure we were aware of any changes – and there weren't any surprises," John states.
Communication is key
Group Sales Director Nigel Bishop summarises the benefits for fabricators: "Having an in-depth understanding of how a systems company operates is vital for a machinery company – and the Avantek and Liniar collaboration means the teams have worked closely for many years to establish great communication. It's a win/win for fabricators, as they can leave the details to us, knowing they'll be kept updated every step of the way."
For more information about Avantek Machinery and its comprehensive range of specialised machinery, visit www.avantekmachinery.co.uk.
Learn more about the Liniar difference at www.liniar.co.uk/making-the-change.