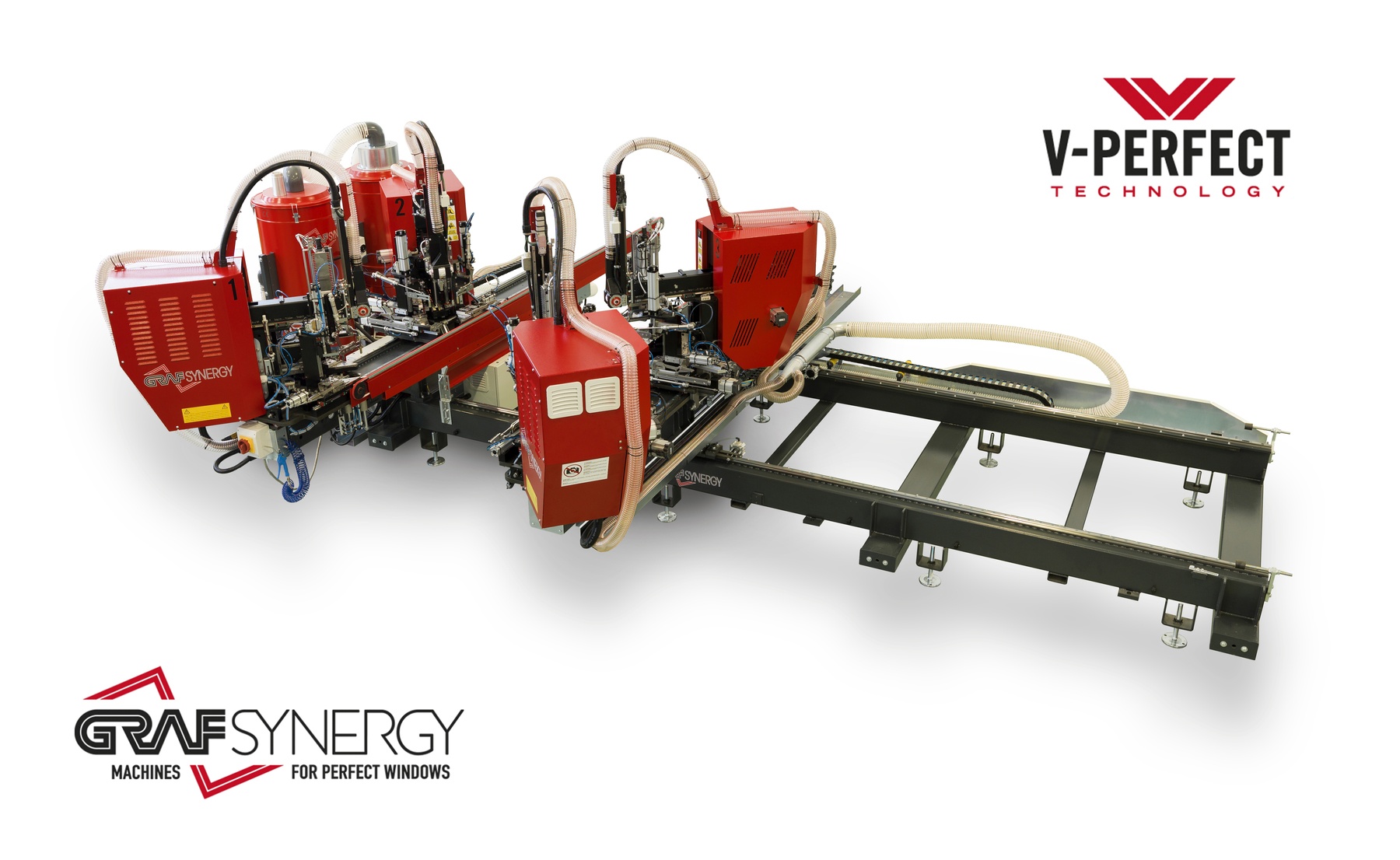 SL4 FF EVO
SL4 FF Evo
Description
The 4-head CNC welder that eliminates the welding seam from the corner, making it possible to obtain PVC windows of uniform quality.
Enquire Now
Download Brochure
Product Video
https://www.youtube.com/watch?v=PO2uSw8hcmo
Full Description
The Graf Synergy SL 4 FF EVO 4-head CNC Welder delivers the ultimate in fabrication quality, thanks to its patented V-Perfect® welding technology – which ensures no unsightly welding beads in the corner and removes the need for further corner cleaning after the welding process.
Efficient and technologically advanced, the SL4 FF EVO from Graf Synergy arrives with active welding, allowing the operator to make changes before the end of the cycle further reducing any chance of issues during the welding process and with the final product.
With a run time of 140 seconds, the SL4 FF EVO simultaneously welds four corners seamlessly and with its automatic calibration system, compensates for any profile tolerances. For more information about the Graf Synergy SL4 FF EVO V-Perfect® 4-head Welder please refer to the product specification sheet or contact the Avantek team.
Product Features
Revolutionary V-Perfect CNC welding
Automatic cleaning of welding plates
Active welding - operator can intervene at any time to make adjustments
Automatic calibration system - compensates for profile tolerances
No corner cleaning required
Performance up to 1 frame/90-150 sec.*
Technical Data
| | |
| --- | --- |
| Length | 6.000 mm |
| Width | 5.100 mm |
| Height | 2.200 mm |
| Weight | from 3.000 to 4.000 Kg |
| Installed power | 17 Kw |
| Required power supply | 400 V |
| Air consumption per cycle | 180 NI/min |
| Air pressure | 7 bar |
| Operators required | 1 |