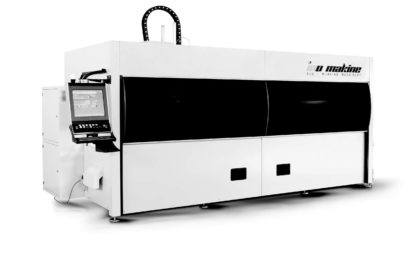 Avantek INO XC2000
4-axis CNC Profile Machining Centre
Description
Designed for aluminium and light alloy window and door profiles.
Enquire Now
Download Brochure
Full Description
The Avantek INO XC2000 4-axis CNC Profile Machining Centre is easy to operate, efficient and top of the line. Arriving with dedicated, customised cutters and a high-speed spindle operated using linear guides on brushless servo motors, the INO XC2000 by Avantek boasts the ability to process profiles of any shape.
The INO XC2000 is equipped with double spindles mounted on the bridge. The first works from top and offers an automatic tool changer with six positions. The second is located in front of the first, horizontally, and processes the sides of profiles.
With 3D CAD Cam software, the INO XC2000 is completely adaptive. The system allows for the upload of any type of .DXF file – converting it into a 3D shape. With 19" TFT LCD touch panel, the INO XC2000 is a breeze to operate.
For more information on the Avantek INO XC2000 4-axis CNC Profile Machining Centre, including stock and delivery availability, please contact the Avantek team on sales@avantekmachinery.co.uk.